In addition to Individual Writing instruction, the Writing Department offers a number of small-group workshops on specific aspects of writing. This summer, the Writing Centre will offer online, synchronous writing workshops over four weeks of the S1 term, beginning Tuesday, May 26. Each workshop begins at 12pm, and will be conducted via Zoom software (links will be posted a week in advance below). Powerpoints from the workshop will be posted for students to review at their own convenience.
Titles, descriptions, dates, and times are posted in the Events Calendar.
New! Workshop Series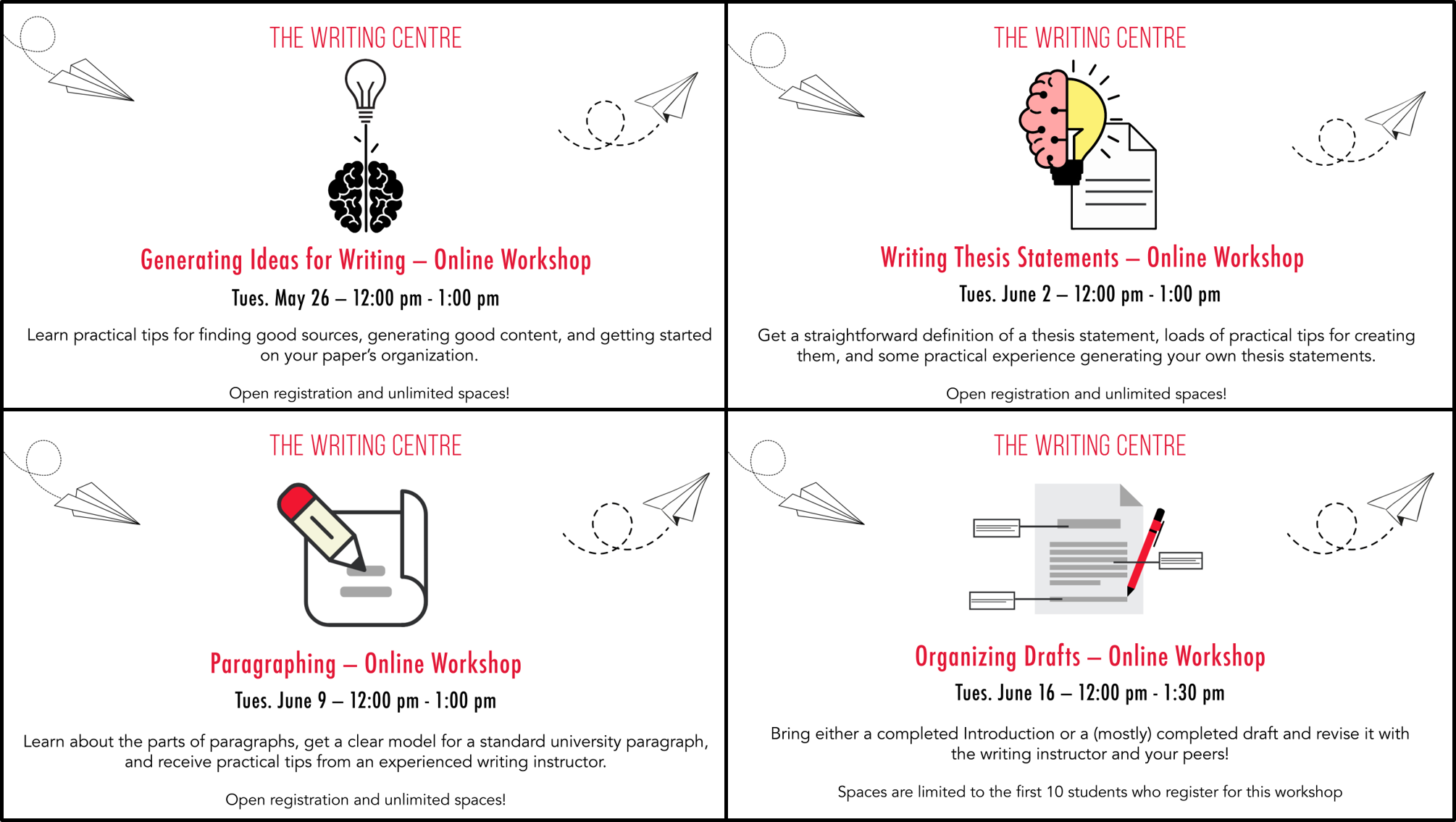 Looking for the PowerPoints for Workshops you missed? They're on the Writing Centre's Moodle Website!
The next workshop will be Tuesday, Jun 16 at 12:00 pm - RSVP here (limited to the first 10 students) https://laps.apps01.yorku.ca/machform/view.php?id=865454