Participate in a writing community!
This resource-rich environment is an on-campus space for you to work on your writing assignments alongside and with your peers. While you work, consult with a writing instructor and your peers, reference citation style manuals, and review handouts.
Weekdays 10:30am-12:30pm
No appointment necessary
Ross S312
Multilingual Writers' Workspace
Write alongside fellow multilingual learners & with the support of a writing instructor.
Be part of a writing community
Connect with a network of support
Gain confidence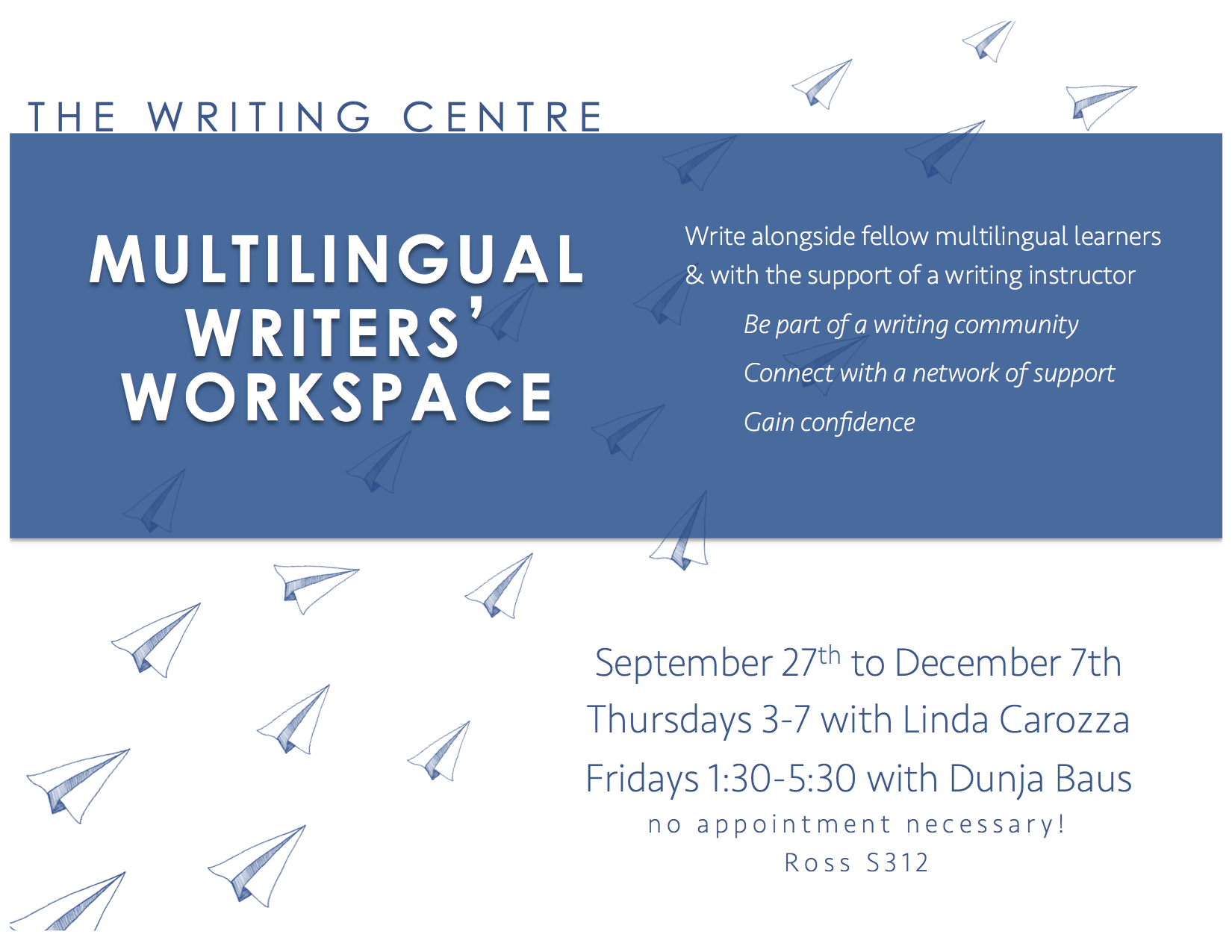 September 27th to December 7th
Thursdays 3-7 with Linda Carozza
Fridays 1:30-5:30 with Dunja Baus
No appointment necessary
Ross S312