Want to enhance your ability to produce effective academic and professional writing? Take advantage of our writing support programming.
Our programs allow you to connect with a writing instructor in-person or online for extended discussions or to ask a quick question. All of our programs are FREE OF CHARGE. One-to-one writing support is available to all students taking courses in the Faculties of: LA&PS, Environmental Studies, Graduate Studies, Fine Arts, Health, and the Schulich School of Business. For more eligibility information, check out our FAQ page.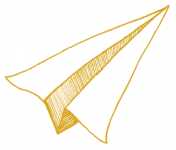 Check out our schedule of drop-ins! We offer 15-minute drop-in sessions during peak times.