Want to enhance your ability to produce effective academic and professional writing? Take advantage of our writing support programming.
Our programs allow you to connect with a writing instructor in-person or online for extended discussions or to ask a quick question. All of our programs are FREE OF CHARGE. One-to-one writing support is available to all students enrolled in or working on assignments for York University courses. For more eligibility information, check out our FAQ page.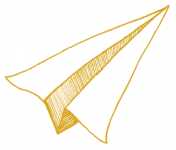 Check out our new Writing Workspace for Drop-in & Guided Writing! While you work on your writing assignments, consult with a writing instructor, reference citation style manuals, review handouts, or chat about writing with peers.